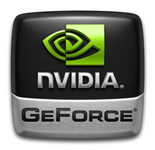 In 2009 Nvidia released it's flagship card, the GTX 295 which came with two GT200 cores on the same graphics card, and was a huge hit. When ATI debuted their 4890, Nvidia fired back with their GTX 275 - a card based off of only one of the chips used on the GeForce GTX 295 video card. By using only one of these cores, the 275 takes advantage of 240 Stream Processors combined with the same memory design of the GeForce 260 - giving hugely better preformance while costing less than a GTX 285.
---
---
ViewMax GeForce GT 730 2GB GDDR5 128 Bit PCI Express (PCIe) DVI Video Card HDMI & HDCP Support Warrior Edition
List Price: $69.88
Sale Price: $69.88





ViewMax GeForce GT 730 2GB GDDR5 128-Bit WARRIOR EDITION PCI Express (PCIe) DVI Video Card HDMI and HDCP Support *** AMERICAN WARRIOR EDITION *** ( Product Code name - Video Games are Not included ) Windows 10 driver support - DUAL SLOT REQUIRED - Dual Monitor Capable - Costumer can send questions to check system compatibility and tech support assistance - different software settings are required for some systems - please contact our tech support with any questions - Version does not support SLI - Windows 10 Compatible - Special software settings are required for dual monitor display - NOTICE : Installing new hardware to your existing computer requires software modifications that may affect or may not be compatible with all computers specifications, please contact the manufacturer or visit our website for more information...
---
BFG NVIDIA GeForce GTX 260 OC MAXCORE 55 896MB GDDR3 PCI Express 2.0 Graphics Card





The BFG GeForce GTX 260 OC MAXCORE 55 graphics card combines the power of 24 more processing cores (versus the standard GTX 260) on a new 55nm GPU with BFG's out-ofthe-box overclocking to rip through DirectX 10 games at blazing fast frame rates and enable realistic physical motion and massively destructible environments with NVIDIA¿s new PhysX technology...
---
---
Huawei MateBook X Pro Signature Edition Thin & Light Laptop, 13.9" 3K Touch, 8th Gen i7-8550U, 16 GB RAM, 512 GB SSD, GeForce MX150, 3:2 Aspect Ratio, Office 365 Personal, Space Gray - Mach-W29C
List Price: $1,499.99
Sale Price: $1,519.90





HUAWEI MateBook X Pro continues to push the boundaries of an ultra-slim and full-feature notebook. Featuring a 13.9-inch notebook with a full-size spill-proof keyboard, the MateBook X Pro measures only 0...
---
evga 896 P3 1260 ER XGCDB - EVGA GeForce GTX 260 896-P3-1260-AR
List Price: $259.01
Sale Price: $259.01





100% Genuine- Computer/Laptop Replacement or Internal partsPart Number: 896 P3 1260 ER Base Clock: 576 MHZ Memory Clock: 1998 MHz Effective CUDA Cores: 192 Bus Type: PCI-E 2.0 Memory Detail: 896MB DDR3 Memory Bit Width: 448 Bit Memory Speed: 1...
---
---
---
ASUS AMD Radeon R7 250 1GB DDR5 128-Bit DisplayPort HDMI DVI Graphics Card R7250-1GD5-V2
List Price: $89.99
Sale Price: $92.99





Manufactured using ASUS AUTO-EXTREME automation technology to eliminate the potential for human error during the manufacturing process, the ASUS R7 250 delivers consistent, reliable performance. Its dust-proof fan enhances longevity while reducing the need for maintenance, while Super Alloy Power II premium alloy components reinforce overall reliability.