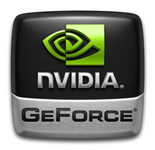 In 2009 Nvidia released it's flagship card, the GTX 295 which came with two GT200 cores on the same graphics card, and was a huge hit. When ATI debuted their 4890, Nvidia fired back with their GTX 275 - a card based off of only one of the chips used on the GeForce GTX 295 video card. By using only one of these cores, the 275 takes advantage of 240 Stream Processors combined with the same memory design of the GeForce 260 - giving hugely better preformance while costing less than a GTX 285.
---
BFG NVIDIA GeForce GTX 260 OC MAXCORE 55 896MB GDDR3 PCI Express 2.0 Graphics Card
Sale Price: $357.77





The BFG GeForce GTX 260 OC MAXCORE 55 graphics card combines the power of 24 more processing cores (versus the standard GTX 260) on a new 55nm GPU with BFG's out-ofthe-box overclocking to rip through DirectX 10 games at blazing fast frame rates and enable realistic physical motion and massively destructible environments with NVIDIA¿s new PhysX technology...
---
---
---
---
---
---
---
XFX TECHNOLOGIES GX 260N ADBF XFX GeForce GTX 260 Black Edition 896MB GDDR3 Dual DVI/TV Out PCI-E
List Price: $287.01
Sale Price: $287.01





100% Genuine- Computer/Laptop Replacement or Internal partsPart Number: GX 260N ADBFGX 260N ADBFInterface Type PCI Express 2.0 x16 Max Resolution 2560 x 1600 Max Monitors Supported 2 Interfaces 2 x DVI-I (dual link) VGA - with adapter S-video HDTV-out Vista Capability This is a modern graphics card capable of running all the new features in Windows Vista, including the upcoming DirectX 10...
---
Huawei MateBook X Pro Signature Edition Thin & Light Laptop, 13.9" 3K Touch, 8th Gen i7-8550U, 16 GB RAM, 512 GB SSD, GeForce MX150, 3:2 Aspect Ratio, Office 365 Personal, Space Gray - Mach-W29C
List Price: $1,499.99
Sale Price: $1,839.99





HUAWEI MateBook X Pro continues to push the boundaries of an ultra-slim and full-feature notebook. Featuring a 13.9-inch notebook with a full-size spill-proof keyboard, the MateBook X Pro measures only 0...