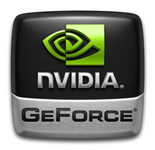 In 2009 Nvidia released it's flagship card, the GTX 295 which came with two GT200 cores on the same graphics card, and was a huge hit. When ATI debuted their 4890, Nvidia fired back with their GTX 275 - a card based off of only one of the chips used on the GeForce GTX 295 video card. By using only one of these cores, the 275 takes advantage of 240 Stream Processors combined with the same memory design of the GeForce 260 - giving hugely better preformance while costing less than a GTX 285.
---
---
---
EVGA GeForce RTX 2060 SC Ultra Gaming, 06G-P4-2067-KR, 6GB GDDR6, Dual HDB Fans
List Price: $369.99
Sale Price: $369.13





The EVGA GeForce RTX 20-series graphics cards are powered by the all-new NVIDIA Turing architecture to give you incredible new levels of gaming realism, speed, power efficiency, and immersion. With the EVGA GeForce RTX 20-series gaming cards you get the best gaming experience with next generation graphics performance, ice cold cooling, and advanced overclocking features with the all new EVGA Precision x1 software...
---
---
ASUS GeForce RTX 2060 6G Turbo Edition GDDR6 HDMI DP 1.4 (TURBO RTX2060-6G)
List Price: $389.99
Sale Price: $358.11





Experience Turing Triple Threat with ASUS TURBO RTX 2060-6G. The ASUS TURBO RTX 2060 6G features a new cutting edge cooling shroud for multi-card configurations and small chassis, Dual-Ball Bearing Fan with IP5X Dust resistance, and easy overclocking and monitoring with the intuitive GPU Tweak II software.
---
---
BFG NVIDIA GeForce GTX 260 OC MAXCORE 55 896MB GDDR3 PCI Express 2.0 Graphics Card





The BFG GeForce GTX 260 OC MAXCORE 55 graphics card combines the power of 24 more processing cores (versus the standard GTX 260) on a new 55nm GPU with BFG's out-ofthe-box overclocking to rip through DirectX 10 games at blazing fast frame rates and enable realistic physical motion and massively destructible environments with NVIDIA¿s new PhysX technology...
---
---