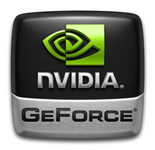 When making the GeForce 295 Nvidia sandwiched a large heat sink between two slightly modified GTX 280 boards, making the 295 essentially one video card with two GPUs onboard. My shrinking the chip's die and lowering the voltage to that of a 260 they were able to keep the heat at a reasonable level. With a GeForce GTX 295 you'll be able to play any game out today and play it well!
Our available list of GeForce GTX is below:
---
BFG BFGEGTX2951792E GeForce GTX 295 1792MB PCI Express 2.0 Graphics Card





Backed by BFG Tech's famous Lifetime Warranty and free 24/7/365 tech support, the BFG NVIDIA GeForce GTX 295 graphics card features the power of two GTX 200 Series processors on one graphics card. This superfast graphics card delivers unrivaled graphics performance in the hottest DirectX 10 games, including Far Cry 2, Mirrors Edge, and Call of Duty 5: World at War...
---
---
Samsung SSD 860 EVO 1TB 2.5 Inch SATA III Internal SSD (MZ-76E1T0B/AM)
List Price: $199.99
Sale Price: $142.99





The SSD you trust: The newest edition to the world's best-selling SATA SSD series, the Samsung 860 EVO SSD is specially designed to enhance performance of mainstream PCs and laptops. With the latest V-NAND technology, this fast and reliable Solid State Drive comes in a wide range of compatible form factors and capacities...
---
Nvidia Tesla K80 24GB GDDR5 CUDA Cores Graphic Cards
List Price: $928.53
Sale Price: $928.53





NVIDIA Tesla K80 900-22080-0000-000 Passive Computing Accelerators - Memory Size: 24GB GDDR5 (12GB per GPU), , GPU: 2x Kepler GK210, Memory Bandwidth: 480 GB/sec (240 GB/sec per GPU), CUDA Cores: 4992 (2496 per GPU).
---
---
---
---
S/PDIF 2Pin Audio Connecting Cable for nVidia Video Card
List Price: $5.95
Sale Price: $5.95





Known Tested Compatible nVidia Graphics Cards: GeForce GTX 295, GTX285, GTX 280, GTX275, GTX 260, GTX250, 9800 GX2, 9800 GTX, 9800 GT,9600 GSO,9600 GT, 9500 GT and etc.
---
---