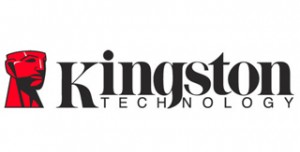 Now the memory experts at Kingston have brought us some of the best Solid State Drives on the market.  With years of memory and ram experience under their belts, Kingston is the natural choice for high quality SSDs.
To see our available Kingston Solid State Drives, just look below:
---
---
---
---
---
---
---
---
---
---
Fenlink 2.5" to 3.5" Internal SSD Hard Drive SATA Drive Converter
List Price: $16.99
Sale Price: $11.89





Product description: Fenlink FL1510 is to convert a 2.5-inch SATA hard drive or 2.5-inch SSD SATA hard drive to a 3.5-inch SATA hard disk converter, using the FL1510 product can convert standard 2.5-inch SATA hard drive or 2...
---
---
---
---
---
Kingston Digital 128GB KC400 SSD C2C 2.5" Solid State Drive (SKC400S37/128G)
List Price: $101.00
Sale Price: $109.24





Kingston's KC400 SSD is 15 times faster than a hard drive to deliver consistent performance for both compressible and incompressible data and improve responsiveness in performance-hungry applications. It uses a Phison PS3110-S10 8-channel controller and quad-core processor to speed up daily tasks and improve productivity...
---
---
---
Kingston SUV500/240G UV500 240 GB Solid-State Drives
List Price: $53.92
Sale Price: $48.95





Kingston's UV500 family of solid-state drives dramatically improves the responsiveness of your existing system with incredible boot, loading and transfer times compared to mechanical hard drives. Powered by a Marvell Dean controller combined with 3D NAND Flash for read and write speeds up to 520MB/s and 500MB/s, this SSD is 10X faster than a traditional hard drive for better performance, ultra-responsive multi-tasking and an overall faster system...
---
---