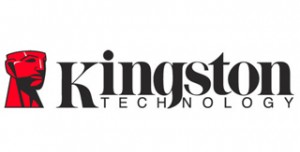 Now the memory experts at Kingston have brought us some of the best Solid State Drives on the market.  With years of memory and ram experience under their belts, Kingston is the natural choice for high quality SSDs.
To see our available Kingston Solid State Drives, just look below:
---
---
Kingston Digital 120GB SSDNow UV400 SATA 3 2.5" Solid State Drive SUV400S37/120G
List Price: $38.69
Sale Price: $32.50





Kingston's SSDnow UV400 is powered by a four-channel Marvell controller for incredible speeds and higher performance compared to a mechanical hard drive. It dramatically improves the responsiveness of your existing system and is 10 times faster than a 7200RPM hard drive (based on "out-of-box performance" using a SATA Rev...
---
---
---
---
---
Kingston Digital 120GB SSDNow V300 SATA 3 2.5 (7mm height) Solid State Drive (SV300S37A/120G)
List Price: $54.99
Sale Price: $79.99





Revive Your ComputerGet more life out of your computer and maximize your existing investment by replacing your old hard drive with a Kingston SSDNow V300 solid-state drive. It's the most cost-efficient way to dramatically improve the responsiveness of your system--and it's less disruptive than migrating your data to a new system...
---
960Gb Ssdnow Dc400 Ssd Sata 3
List Price: $375.31
Sale Price: $368.56





DC400 SSD Kingston's DC400 SSD offers consistent application performance and low latency over a wide range of read/write workloads, and standard as well as user-adjustable over-provisioning to improve random IOPs performance, making it ideal for data centres...
---
---
---
---
---
---
Kingston Digital 256GB KC400 SSD C2C 2.5" Solid State Drive (SKC400S37/256G)
List Price: $155.00
Sale Price: $141.80





Kingston's KC400 SSD is 15 times faster than a hard drive to deliver consistent performance for both compressible and incompressible data and improve responsiveness in performance-hungry applications. It uses a Phison PS3110-S10 8-channel controller and quad-core processor to speed up daily tasks and improve productivity...
---
---
---
---
---
---