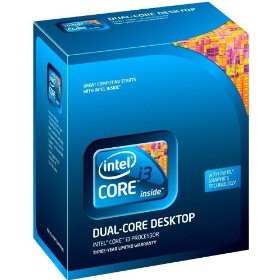 Looking for a great processor that can power your desktop, but won't destroy your wallet? The i3 from Intel is just the ticket. It may not be as powerful as it's bigger brother the i7, but it's nowhere near as expensive. Save yourself some money and pickup an i3 when you are processor shopping next time.
---
---
---
---
---
---
---
---
---
---
CORE I3-8300 3.70GHZ 8M LGA1151
List Price: $207.69
Sale Price: $207.69





Intel Core i3-8300 Coffee Lake is a boxed desktop processor. It has 3.7GHz operating frequency and 8MB cache. Intel Optane memory is a revolutionary new class of non-volatile memory that sits in between system memory and storage to accelerate system performance and responsiveness.