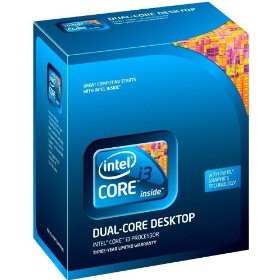 Looking for a great processor that can power your desktop, but won't destroy your wallet? The i3 from Intel is just the ticket. It may not be as powerful as it's bigger brother the i7, but it's nowhere near as expensive. Save yourself some money and pickup an i3 when you are processor shopping next time.
---
---
---
---
---
---
---
---
---
---
Cooler Master Hyper RR-212E-20PK-R2 LED CPU Cooler with PWM Fan, Four Direct Contact Heat Pipes
List Price: $34.99
Sale Price: $29.99





Cooler Master, an industry leading chassis, thermal solution, peripheral, and accessory manufacturer, signals the rebirth of a household name in computing, the Hyper 212 EVO CPU Cooler. It comes packed with an improved tower fin design, heat pipe layout, and upgraded fans and fan brackets that provide an even more extreme value for end-users of all types...